Quellen
Clown Anjol als Fragensteller
Kompletter Text als PDF-Datei (66 kb)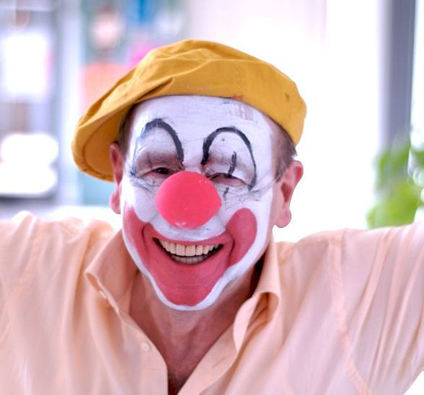 Schminkkurs 2007 in der Speicherbühne mit Rabi Akil,
Chefmaskenbildner am Theater Bremen.
Foto: Norbert Hayduk, www.hayduk.de
John Plant: The Plains Indian Clowns, their Contraries and related Phenomena
Have you ever heard of Indian clowns or the contraries of the Plains Indians? Popular concepts of the North American Indian and, in particular, the Plains Indian leave no room for humor and laughter. The Indian is portrayed as a mounted brave wearing magnificent regalia and a war bonnet, or as a taciturn stoic, silent without tears or smile.
Kompletter Text als PDF-Datei (954 kb)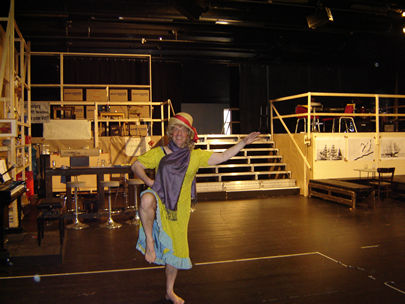 Foto: Carl Gustaf Hoffmann
Kostümprobe im Sommer 2008 in Hamburg.